A Climate of Collaboration and Partners in Change: Auckland and Central Government
Co-authored by Roger Lincoln, Climate Change Director, Ministry for the Environment and John Mauro, Auckland Council Chief Sustainability Officer
The first Thursday in June wasn't particularly story-book and could have been any other day in Auckland.  People woke up, travelled to work or school, perhaps considered weekend plans over lunch. But Climate Change Minister James Shaw and Councillor Penny Hulse took the podium together on 7 June, marking a watershed moment in New Zealand's climate journey.  Never before in a post-amalgamation Auckland or a post-Paris Agreement world had there been this kind of alignment between Government and Auckland on climate change.  Minister and Councillor stood side by side to launch engagement on ambitious pathways forward to dramatically reduce emissions and prepare seriously for climate impacts. 
The lead up to this moment in time was long.  The previous Government had understood that action on climate change was necessary.  In Paris in 2015, they stood with our Pacific Island neighbours and lobbied hard for fossil fuel subsidy reform.  They set the Productivity Commission off to better understand how to transition to a low emissions economy while maintaining wellbeing.  A group of ministers across the major parties (GLOBE-NZ) commissioned Vivid Economics to prepare the scenario-based Net Zero in New Zealand report to understand potential pathways to carbon neutrality.  This, of course, as emissions steadily rose – but we were starting to tap the brakes.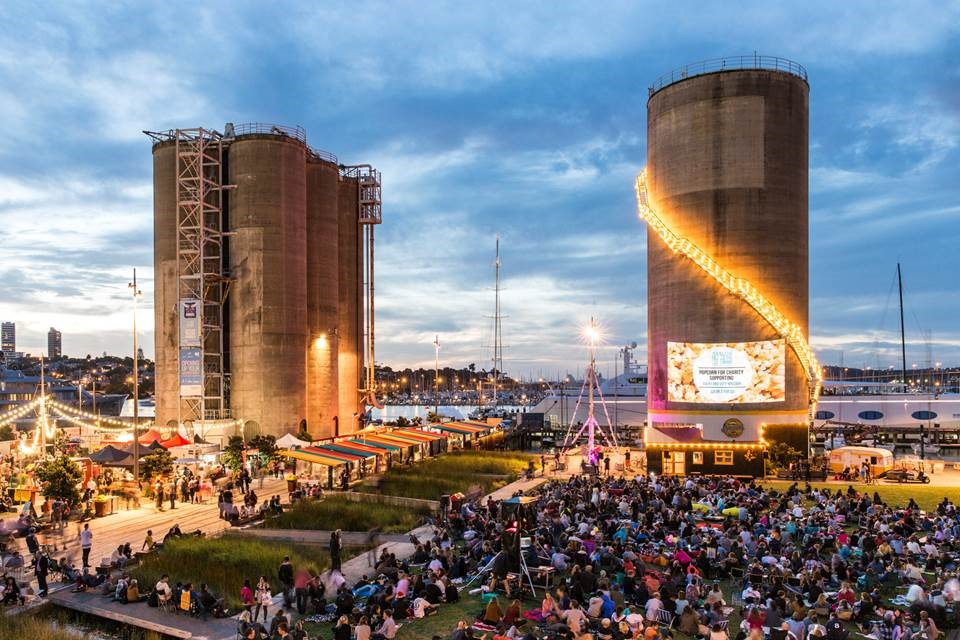 Auckland, also, wasn't sitting on its hands.  The Energy Resilience and Low Carbon Auckland Action Plan (Low Carbon Auckland) was prepared, arguably the first emissions plan for a local government in New Zealand – a precedent that challenged central government's insistence that reducing emissions was out of local jurisdiction.  Low Carbon Auckland set ambitious targets aligned with the Auckland Plan.  On the adaptation side, climate adaptation considerations and datasets were embedded into parts of the Auckland Unitary Plan, started showing up in stormwater strategy and planning, and began to underpin coastal management and planning.  But likewise, emissions rose and climate impacts became increasingly serious – although optimism crept in as per capita emissions were on the decline.
Enter a new Government and a new term of Auckland Council.  While efforts like those just described are not new, there is the clear sense that the bar has been raised.  Government kept course for the Productivity Commission report, agreeing with the purpose of the inquiry and the value it may add to our path forward.  They empowered a climate change adaptation group to provide a direct steer on where we need greater efforts.  New Zealand Treasury has begun a serious conversation about framing our progress in terms of multiple capitals, wellbeing measures and a living standards framework.   There's the new and emerging Green Investment Fund.  And, as was their "new nuclear free" platform during the campaign, Government promised a Zero Carbon Bill and a UK-style commission to help bring emissions down to net zero by 2050, which Auckland Council strongly endorsed.  Standouts among many analyses of a zero carbon approach: two Parliamentary Commissioners for the Environment provided detailed advice to Parliament.
In Auckland, Auckland Council and all major Council Controlled Organisations commissioned the National Institute of Water and Atmospheric Research (NIWA) to prepare a comprehensive report on Auckland's future climate with outputs like sea level rise, rainfall, temperature and soil moisture at a local scale.  Council has started a detailed look at local climate risks and vulnerabilities for Auckland – including economic, social and environmental risks at a local board scale.  Auckland Council has been a member of C40 Cities Climate Leadership Group for a few years now, long enough to straddle two council terms and to benefit from significant knowledge exchange with the world's best technical experts and practitioners.  And, as was the intention at the four-year review of Low Carbon Auckland and building off new evidence previous mentioned, Auckland Councillors and the Mayor resolved to develop an integrated climate action plan – both rapidly reducing emissions and preparing for climate impacts.
Now we've truly joined forces.  Aside from the joint launch event, Auckland and Central Government have been working together on the emissions side, linking together approaches on adaptation, collectively considering climate finance, and wrapping our messages and engagement together at joint events.  Team members are working across the offices and sit on various working groups to sync things together at the local and national levels.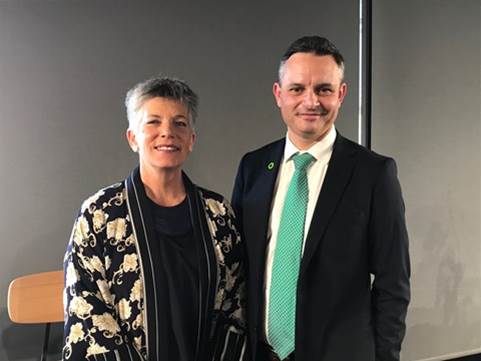 Auckland Councillor Penny Hulse and Climate Change Minister James Shaw
Add to that 60 major NZ company CEOs representing about half of NZ GDP committing to science-based emissions targets as part of the Climate Leaders Coalition.  Add a raft of community initiatives influencing real climate action.  Consider the growing number of Kiwis who believe climate change is a major threat requiring action.  Taken together and alongside local and central government leadership, the coming few years are going to mark an exciting transition to not just any other day in Auckland. 
Join with us as we keep writing the story, feeding in your ideas on ClimateAkl.co.nz, support and involvement as we collectively commit to a fairer, cleaner, climate-ready society.
This post was edited on Aug 1, 2018 by Isobel Bruun-Kiær
SIGN IN or REGISTER NOW to join the discussion