Decisive climate action – for everybody
It's obvious that the transition to a clean, low-carbon, climate-ready society is not only absolutely desirable, but utterly conceivable.  A number of pathways, policies and possibilities have been laid out in reports from mainstream financial juggernauts, international think tanks and institutions right here in New Zealand.  It won't be hard to conjure up images of clean tech hubs, attractive pedestrian-focused urban spaces and frequent and convenient electrified transport.  It's not hard to imagine on-site and off-grid solar/battery systems, vast tracts of urban and rural forests, and infrastructure that flexes and adjusts as the sea rises or as record rains fall yet again. 
Climate Change Minister James Shaw says that climate change is the greatest economic threat to New Zealand, and the greatest economic opportunity in our history.  Preparing for climate impacts means avoiding costs and saving lives.  De-risking and transitioning our economy and society means delivering a raft of benefits like those mentioned above.  It'll require innovation, collaboration and action at a pace and scale we can barely conceive of – a vast and collective transformation – but I think we're up for it.  There's not really any other viable choice.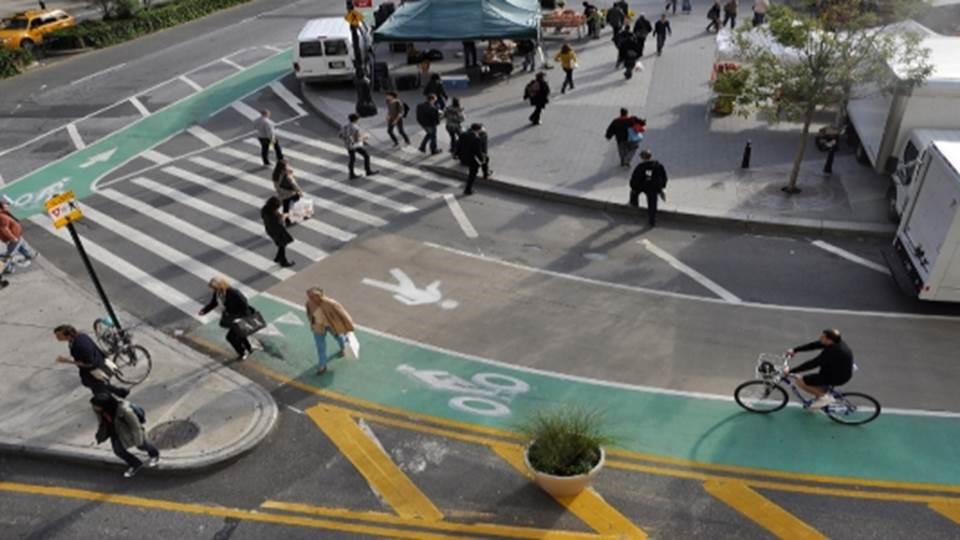 What might not be as obvious, though, is how best to deliver such a future without turning our backs on our most vulnerable and without leaving people behind.  The story is too common in many of the world's leading sustainable cities: clean up industry and attract the tech sector, replace car parking and lanes with cycleways and bus stops, and polish up historic neighbourhoods to a point that the character starts to rub off a bit too.  Then sit back with a trendy microbrew or designer coffee to watch the rents and house prices soar – along with a double shot of inequality. 
People rapidly flood in, of course – but many go.  Where do people relocate when priced out of an up-and-coming part of town?  How does someone get a job after 30 years at the factory when it closes?  When do people spend time with families or friends when they are in their cars three hours a day shuttling across the ever-receding land of affordability?  And what does a city, region or even country do that hasn't thought clearly and honestly about its future – especially when the current path may render it inoperable, intolerable or irrelevant? 
Back to the obvious: the most pressing, imperative challenge now at hand is to take speedy and simultaneous action on climate change and inequality.  It's to ensure that our most vulnerable don't bear the brunt of the impacts and receive more than a fair share of the benefits.  It's a non-negotiable proposition, really: doing nothing on each is terrible for everyone, while taking decisive action on both is good for us all.
 As we embark with you on developing and delivering Auckland's Climate Action Plan, let's commit together to taking decisive climate action that builds a cleaner, fairer and more prosperous society.
Thanks for joining us on ClimateAkl.co.nz and for contributing your innovative ideas.
This post was edited on Jul 31, 2018 by John Mauro
Comments (2)
It would be great to see a real focus on eliminating energy poverty in Auckland - in all its forms. In our outer suburbs transport is harder, there is less greenery (and all the mental health benefits we know go along with this are less), those with lower social economic status go without warmth to avoid power bills and get sick more often as a  result. Technology is changing: e-bikes make longer bike commutes possible, bike lanes make them safer, more frequent reliable public transport helps, share and electric cars are great and  the prices for solar and batteries are still dropping. But many of these remain options for Auckland's affluent. How can we make them more accessible to those who aren't? I agree with your concerns. It is really important to look at opportunities for Auckland to help accelerate low carbon options and technologies for the people that really need them the most. Otherwise we will increase the gap further and all the evidence shows that inequality in income exacerbates all our social ills.
Thanks for your thoughts, Carolyn, and confirmation that we're on the right track in linking our climate response with inequality.  While we're committed to doing so, we'll need ideas from you and others on how to do this most effectively.  Thanks for working with us!
SIGN IN or REGISTER NOW to join the discussion